---
Feb 21st, 2012
Pancake Tossing on Shrove Tuesday
Our second Pancake Tossing Event on Shrove Tuesday turned out to be a great success again and fun was had by all.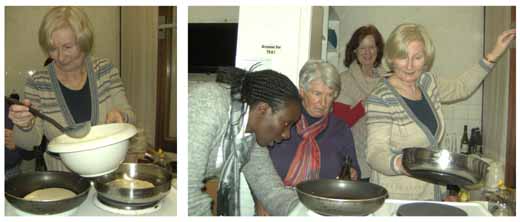 Hazel manfully stirred the pancake batter and organized the races, despite Laryngitis, while Lynne learned the meaning of 'slaving over a hot oven'. Altogether over 20 pancakes were cooked, tossed and consumed.


Our special guest this year was the British Consul Herr Buchroiter, who ran against Andrew in the Pancake race and won!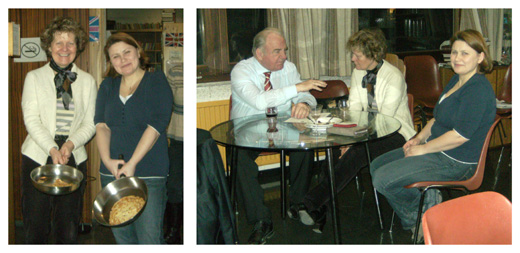 After many hectic races in the corridor, cheered on by all, we sat down to enjoy our pancakes and some relaxed conversation (English of course).
Lynne Hilber
---

Sat 29th June 16:00

BBQ at Zeiner's

at Hazel's Home,
Birga 50, Birgitz